PROJECT 02
THE PIED A TERRE


collaborators
Farrow & Ball, De Le Cuona, Tissue d'Helene, Rothschild & Bickers, Hector Finch Lighting, John Cullen, Colefax & Fowler, Beardmore, Holloways of Ludlow, Chelsea Textiles.


SCOPE
A three bedroom, London apartment decorated to give the owners, who are frequent travellers, a home from home with the feel of a luxurious hotel.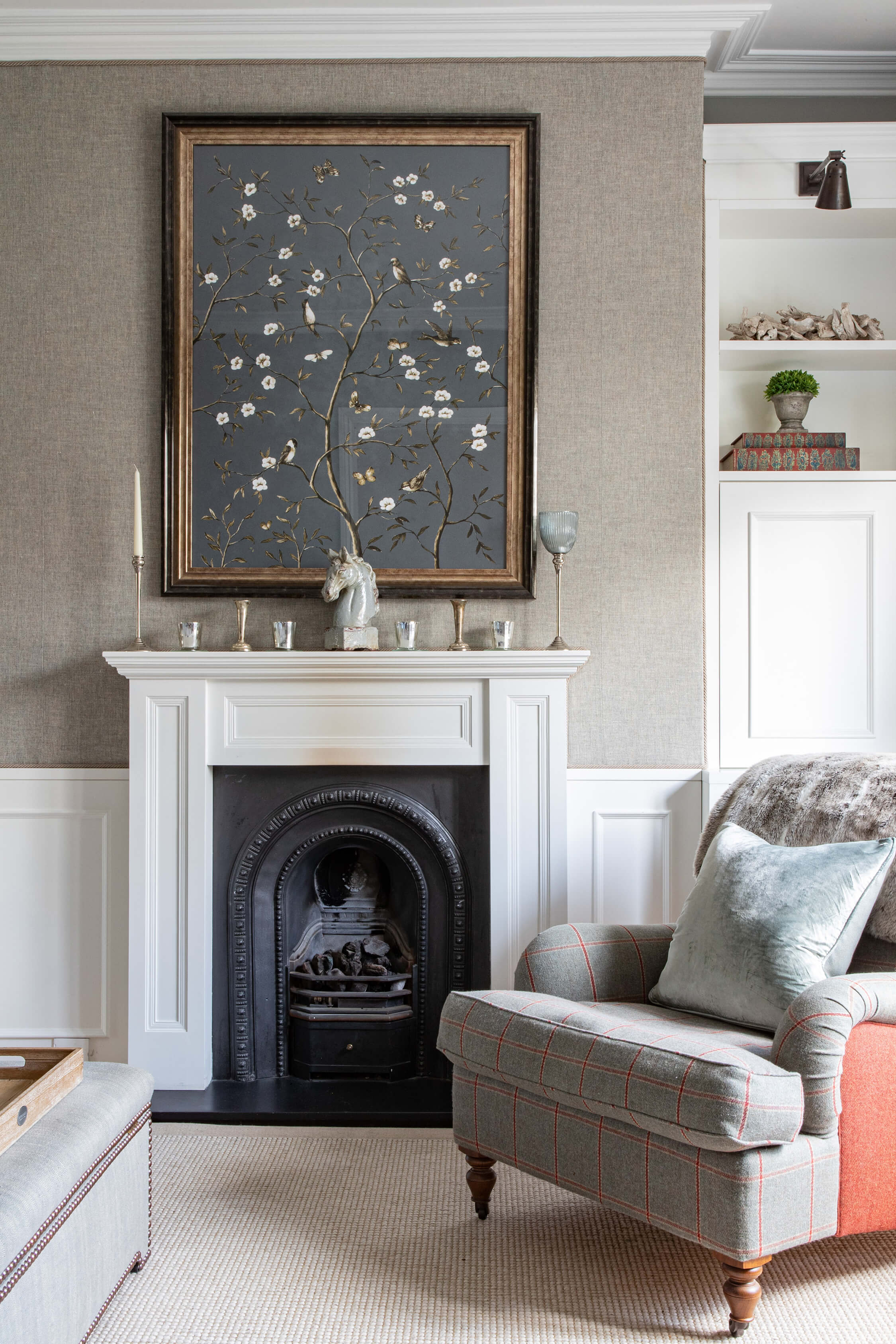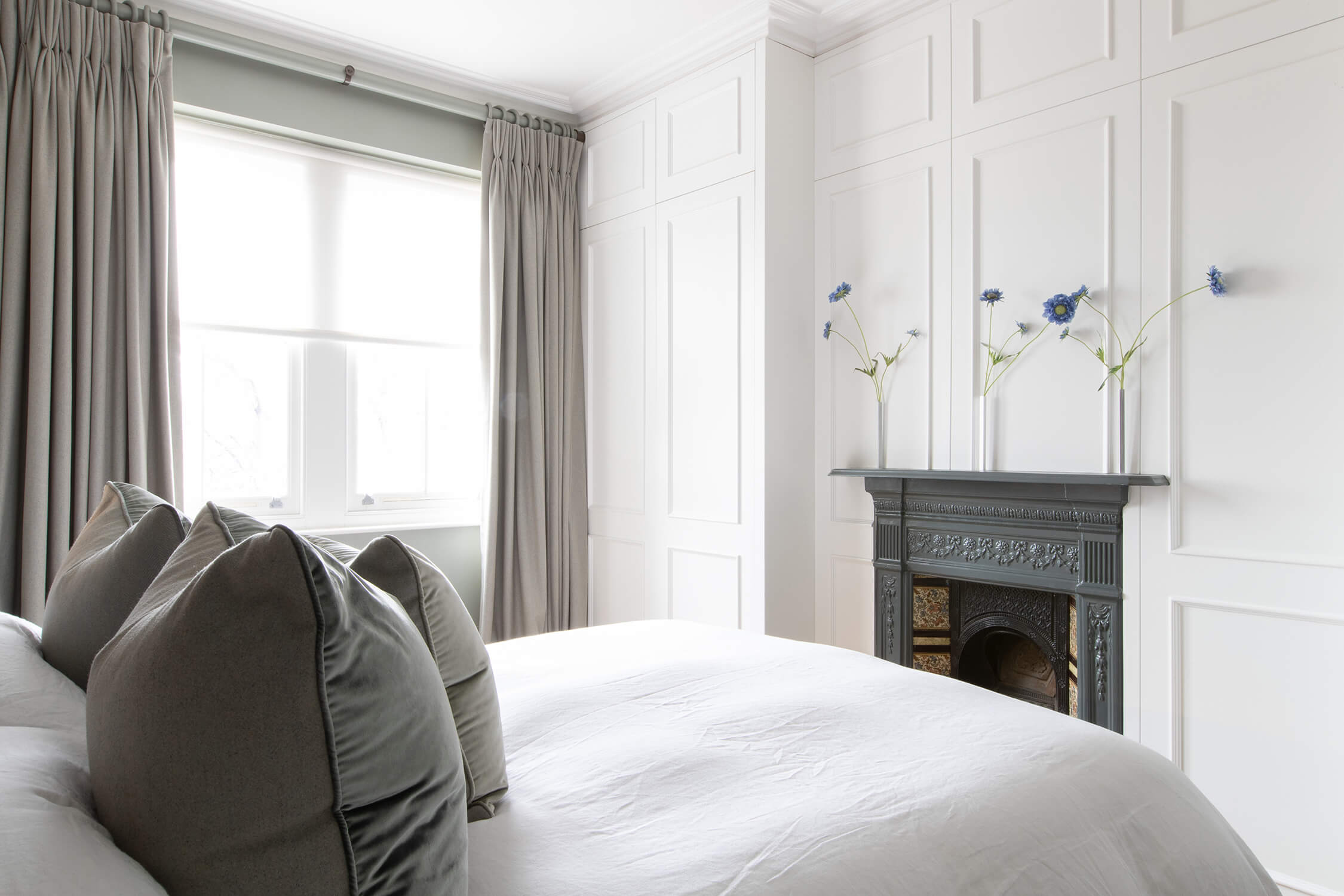 Creative narrative
The redecoration of this London apartment was the beginning of a wonderful design partnership with old friends. The apartment needed a re-jig and entire decoration. With the kitchen and bathroom already in place we worked with those spaces adding colour, soft furnishings and beautiful finishes. This softened those areas and contributed to the feeling of luxuriousness. Frequent travellers, the clients were keen to have a space that required little maintenance; a place to retreat in comfort after a long flight.

We added panelling to the drawing room and master bedroom and re-designed the drawing room fire surround for balance. This was made by our joiners in London. Library lamps were fitted to the bookshelves in the drawing room to offer soft atmospheric lighting and silk velvet cushions were made for the existing sofa.

In the compact but beautiful bathroom we added foxed mirror glass along one wall adding depth to the room. We fitted hooks into the mirror glass for robes and towels.

The curtains and blinds, made by my curtain maker in London are a winning feature of this interior. In the drawing room we used 100% linen that had been washed, stonewashed, dyed and gently massaged to make it weighty yet full of life. To the master bedroom we used a traditional wool herringbone adding warmth and character.

With the London team we worked to create a simple elegant interior with expert finishes, an interior that my clients could call home.